Features
1.Features
We manufacture enameled wires for voice coils used in micro speakers for smartphones. We are known in the industry as the top manufacturer in terms of global market share.
With the advancement of smartphones (multifunctionality, increased output, reduced thickness, and higher sound quality), customer requirements for electric wires have been diversifying. We have leveraged the overall strengths of the Sumitomo Electric Group to meet such requirements in product development and to ensure high quality.
Basically, we customize our products for the ever-increasing number of smartphone models sold in the highly competitive market.
We quickly offer electric wires that meet the needs of customers. Please feel free to contact us.
2.Main use case
Smartphones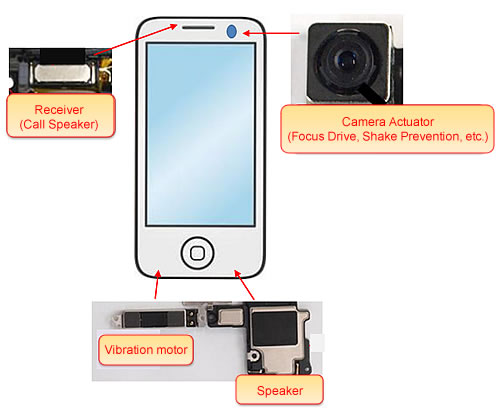 Earphone, headphone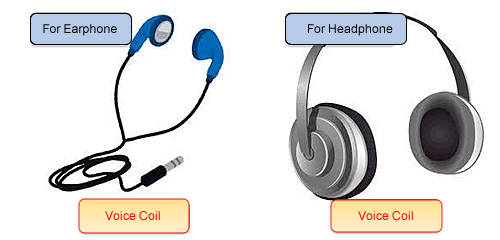 Personal computer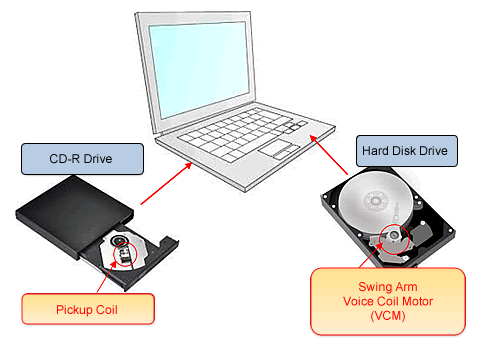 Automotive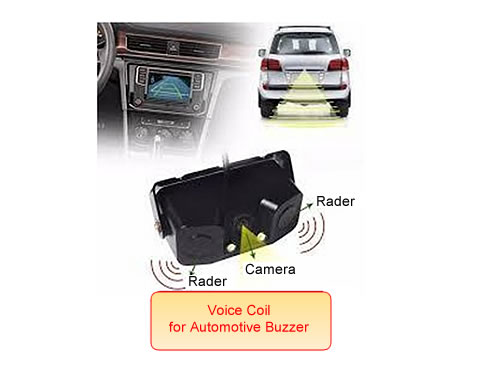 3.Our main products are ultrafine self-bonding wires.
Appearance of an electric wire (SEM observation)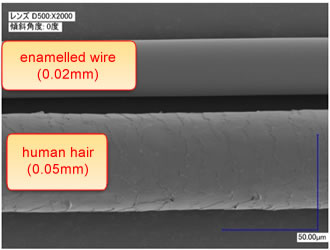 The main size of conductors that we manufacture is 0.10 mm or less.
We can manufacture enameled wires thinner than a human hair.
Copper alloy: 0.02 mm, CCA: 0.03 mm
(For the sizes of wires that we can manufacture, refer to the "Standard specifications of our electric wires.")
What are self-bonding wires?

When fabricating a bobbinless coil, adjacent electric wires must be bonded to each other to maintain the shape.
Self-bonding wires refer to electric wires that can be bonded to each other using hot air or alcohol.
(For details, refer to the "Types and codes.")
Structure of a self-bonding wire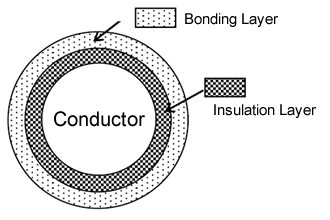 A conductor is covered by an insulation layer. A bonding layer is provided on the outermost layer.
Our main products are self-bonding wires that are essential for air-core coils.
4.Response to customer requirements
How we meet customer requirements
We meet the diversifying customer requirements for smartphones as described below.


Implementing measures to prevent fatigue breakage of conductors and providing a heatproof bonding coat to cope with increased output
Manufacturing ultrafine electric wires and increasing the dimensional accuracy to cope with the reduced thickness
Reducing the weight of electric wires (by using aluminum materials) to meet the needs for better sound quality
Achieving high-mix production to meet the needs of an increasing number of models
Special conductors (DCCA-based, copper alloy-based)
Copper Clad Aluminum (CCA) wires refer to wires in which aluminum is clad with copper. They are lightweight compared to copper wires and smoothly move during coil vibration, thus generating clear sound in the high frequency region. However, they did not come into widespread use because they easily broke due to their low strength. Against this backdrop, we developed high-strength DAIKOKU CCA (DCCA) wires whose tensile strength is equivalent to that of copper wires. They are widely used in audio-related applications. We offer DCCA wires of different specific gravity because the sound frequency changes depending on the copper cladding percentage. These products have helped increased the design flexibility.
For models which require higher strength, we offer various high-strength conductors (electrical conductivity: 88–100%) to avoid bending fatigue breakage at coil ends.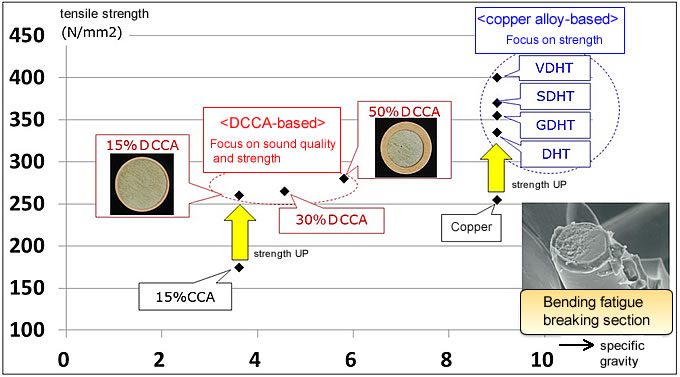 "15%" refer to the copper cladding rate (area ratio).
Response to high-mix production
We can manufacture more than 1,200 types of wires (including prototypes) through the combination of more than 10 types of conductors (wire diameter difference: 1 µm) with different types of insulation and bonding layers and film thickness.